Perry Marshall was invited to Notre Dame Business School to present at a masters level class on new trends in medicine and biology. This talk canvases a spectrum of issues from COVID- 19, virus evolution and the dark underbelly of cancer research.
Podcast: Play in new window | Download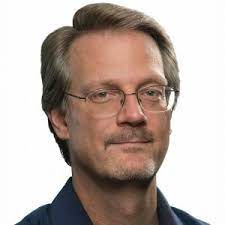 NASA Jet Propulsion Labs uses his 80/20 Curve as a productivity tool. His reinvention of the Pareto Principle is published in Harvard Business Review. His Ultimate Guide to Google Ads is the best-selling book on internet advertising. A business strategist and electrical engineer, Perry founded the largest science research award in history. The $10 million Evolution 2.0 Prize will be judged by scientists from Harvard, Oxford, and MIT. Seeing that existing financial incentives favor prolonging cancer rather than curing it; and realizing the medical profession has incorrectly defined the disease in the first place... he chose to apply entrepreneurial thinking to the problem.
It's time to
FUND
RENEGADE
PROJECTS TO CURE CANCER RATHER THAN JUST TREAT IT
It's time to
FUND
RENEGADE
PROJECTS TO CURE CANCER RATHER THAN JUST TREAT IT