December 21, 2021, is the 50th anniversary of President Richard Nixon declaring that cancer was going to be ended by 1976. Many media outlets are celebrating progress when, in fact, the progress isn't all that impressive. Azra Raza, Columbia university oncologist, speaks candidly about her entry into the cancer field at age 24, the years that have passed, and the incredibly promising research that has now commenced from the 60,000 tissue samples that she has collected from her patients across 30 years of practice. Here she describes her quest to catch the first cancer cell red-handed as it is forming.
Hear this interview as a podcast at https://evo2.org/podcasts/50th-anniversary-of-nixons-war-on-cancer-w-azra-raza/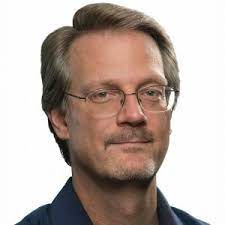 NASA Jet Propulsion Labs uses his 80/20 Curve as a productivity tool. His reinvention of the Pareto Principle is published in Harvard Business Review. His Ultimate Guide to Google Ads is the best-selling book on internet advertising. A business strategist and electrical engineer, Perry founded the largest science research award in history. The $10 million Evolution 2.0 Prize will be judged by scientists from Harvard, Oxford, and MIT. Seeing that existing financial incentives favor prolonging cancer rather than curing it; and realizing the medical profession has incorrectly defined the disease in the first place... he chose to apply entrepreneurial thinking to the problem.
It's time to
FUND
RENEGADE
PROJECTS TO CURE CANCER RATHER THAN JUST TREAT IT
It's time to
FUND
RENEGADE
PROJECTS TO CURE CANCER RATHER THAN JUST TREAT IT