Two leading pioneers in the field of cognition discuss the sea change that is underway in consciousness and evolution:
Michael Levin is 10 years ahead of multiple fields in biology, producing extraordinary breakthroughs in limb regeneration, cancer, and bioengineering.
Donald Hoffman is a champion of a new model that says the cosmos is consciousness first and matter second, not the other way around. The intersection of their ideas promises a universe of new possibilities grounded in testable hypotheses and solid engineering.
Podcast Link: https://evo2.org/podcasts/the-engineering-of-consciousness-with-michael-levin-and-donald-hoffman/
Download The First 3 Chapters of Evolution 2.0 For Free, Here – https://evo-2.org/3-free-chapters/
Where Did Life And The Genetic Code Come From? Can The Answer Build Superior AI? The #1 Mystery In Science Now Has A $10 Million Prize. Learn More About It, Here – https://www.herox.com/evolution2.0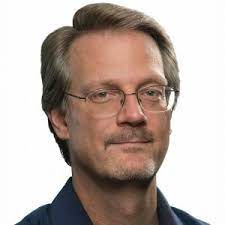 NASA Jet Propulsion Labs uses his 80/20 Curve as a productivity tool. His reinvention of the Pareto Principle is published in Harvard Business Review. His Ultimate Guide to Google Ads is the best-selling book on internet advertising. A business strategist and electrical engineer, Perry founded the largest science research award in history. The $10 million Evolution 2.0 Prize will be judged by scientists from Harvard, Oxford, and MIT. Seeing that existing financial incentives favor prolonging cancer rather than curing it; and realizing the medical profession has incorrectly defined the disease in the first place... he chose to apply entrepreneurial thinking to the problem.
It's time to
FUND
RENEGADE
PROJECTS TO CURE CANCER RATHER THAN JUST TREAT IT
It's time to
FUND
RENEGADE
PROJECTS TO CURE CANCER RATHER THAN JUST TREAT IT